HIRING CHALLENGES FOR THE SMALL BUSINESS OWNER (PART III OF IV)
March 15, 2016
SOME COMMON MISTAKES (CON'T)
Not Having a Structured Hiring Process
Filling open positions can be a daunting and time-consuming task. Not all small businesses have the resources for this, so it's important to have a structured and standardized hiring process in place. You must set a hiring timeline and implement a uniform process for interviewing candidates.
After having a hard-learned experience recently, Akey Manufacturing created a structured hiring process by utilizing sources from our Health Insurance Provider, Retirement Services Representative and Online Research. Now we can ensure that each individual is completing the same steps and providing the same information each time. This will provide clarity to our decision-making process and ensure that we avoid some of the pitfalls listed previously.
A bad hire wastes time and resources, so it's important to make certain that your company hires right the first time. Having a structured hiring process in place will ensure that you hire the right people for the right job the first time around.
Unfortunately, in today's hiring market, there are those candidates who find new and creative ways to take advantage of their employers. Unpaid internships, illegal background checks, pregnancy and health-related employment discrimination continue to be the top trending employment practices litigation cases, according to industry experts. But these are not the only ways that employees can cost you. Even when you have a structured hiring process, make sure you observe your employees behaviors. You may be missing some red flags if you are not diligent.
One of the most critical mistakes a company can make is failing to define its hiring policies before beginning an employee search. An unclear policy can confuse the hiring managers and candidates at best, or invite legal troubles at worst. Employers should all have an employee handbook and a hiring policy in place. This will help identify issues to avoid and serve as a legal shield to potential liability in the future.
Sources:
http://www.businessnewsdaily.com/5827-employer-hiring-mistakes.html#sthash.OJnkayk8.dpuf
https://www.calipercorp.com/10-common-hiring-mistakes/
http://www.insurancejournal.com/magazines/features/2015/01/12/353253.htm
You May Also Like
April 23, 2014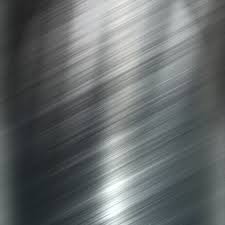 June 25, 2014
January 13, 2015